About P&A Technologies Inc.
P&A Technologies Inc., based in Morioka, Iwate, develops, produces and sells computer equipment, industrial computers, and related peripheral devices.
While the company has a short history since its foundation in September 2009, the founding members have 10 to 20 years of experience. Our characteristics and strengths lie in the way we develop products – our development team of 50% hardware and 50% software experts helps us advance our hardware and software system development efficiently.
Some of us have extensive knowledge and experiences in designing not only electric parts but also mechanisms. We can respond to needs in a range of fields thanks to their input.
Integrated design from circuit to case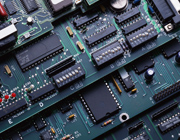 P&A Technologies Inc. specializes in the development of electronic control unit (ECU) devices, USB devices, and measurement and control devices.
We are still a young company but have already developed a line of original products.
Our major products include a USB digital storage oscilloscope, "PA-S2000" and a USB data logger, "PA-S1000."We are especially proud that we are engaged in designing circuits for these devices as well as firmware, device drivers, application software and cases all at our company.
Contract development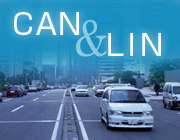 You can request us to develop a built-in system on a contract basis.
We can provide in-vehicle communications system such as a CAN (Controller Area Network) and a LIN (Local Interconnect Network) as well as large-scale systems with multi-CPU and other general systems. We can meet your needs from planning to delivery seamlessly including not only designing but also substrate production and small/medium lot parts by working with partner companies.
Products are reasonably priced and we can deliver quickly. Consult us for details.
■Hardware
Circuit design (analog and digital)
FPGA design (Verilog-HDL, VHDL)
■Software
H8/SH and other microcomputer firmware
Various device drivers
ITRON/Linux porting
Application software for various operating systems
■Major examples of development
In-vehicle data logger
USB devices
FPGA design for communications
and more