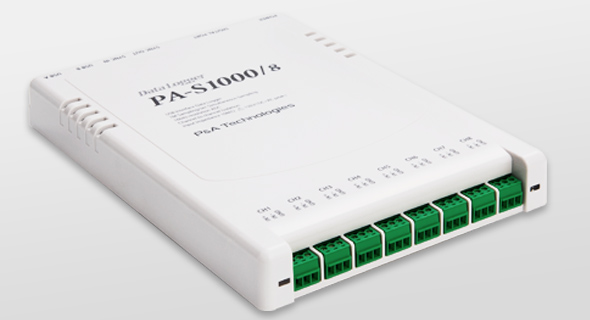 The PA-S1000 is a USB connected data logger that allows data storage in the storage device on the computer.
While it's compact, insulation between channels and differential input methods made the device noise-proof.
High-speed 1 μs simultaneous sampling of all channels and prolonged logging are also made possible.
Application software



(Click the image to show an actual screen image).
Features
Sampling rate of maximum 1μs. Simultaneous sampling of all channels.
Equipped with high-resolution 16-bit A/D converter.
For input type, a voltage or resistance temperature sensor can be arbitrarily set for each channel.
There is insulation between channels for analog input. Mostly unaffected by other signal sources and resists noise, enabling accurate measurement.
High-speed transfer to your computer via USB 2.0. Waveforms can be displayed in real time while being saved in the storage. Depending on the storage capacity of your computer, high-speed signals can be logged in high resolution for a long time without interruption.*
The Windows GUI application in the package makes it easy to control complicated functions.
4-channel and 8-channel models are available.
*There is some restriction on the logging time at the maximum sampling speed depending on the number of channels.
Please read the instruction manual for details.
Specifications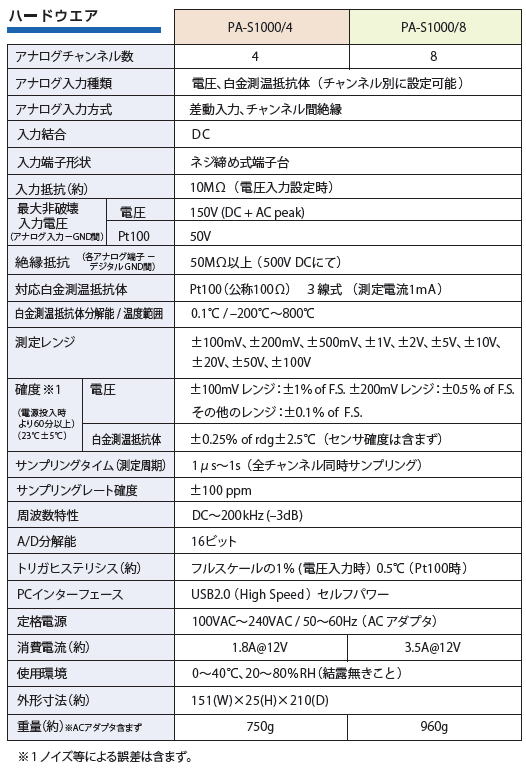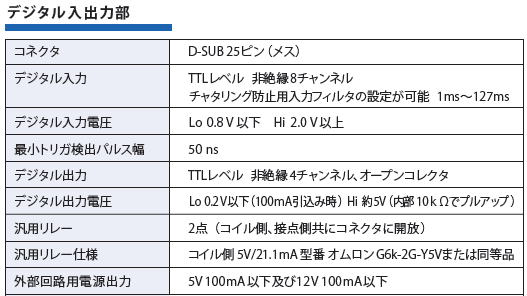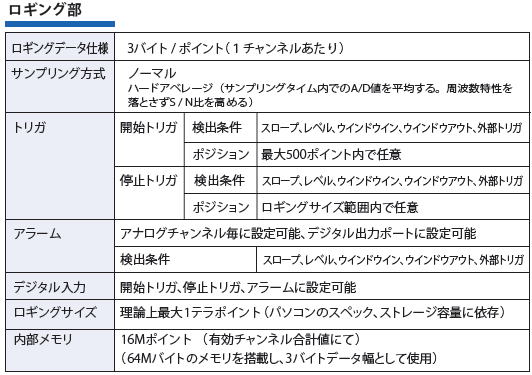 Please note that the specification may change without prior notice.
Software (PandaLogger) specifications

Operating environment

Download
Type
Catalog (PDF)
Instruction manual (PDF)
※Under Construction
Support software
※Under Construction
Software development kit (SDK)
※Under Construction
Size
0.2MB
–
–
–
Updated on
2011/04/12
–
–
–
–